Jane & Judy Jetson
Jane would be an amazing wife and Judy is a classic teeny bopper. I always imagined the Jetson's as descendants on the same line as The Flintstones.
Billy & Mandy
Another acrylic painting of Billy and Mandy grown up. The hot blond and the goofy guy with a big nose enjoy some time at the pool.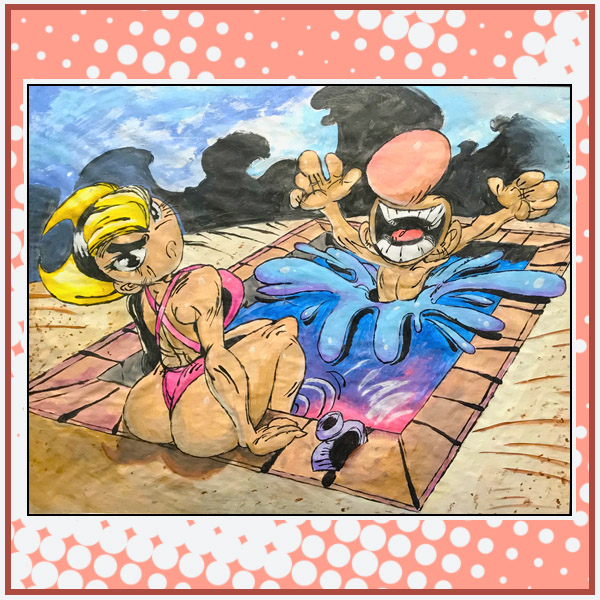 Tooth Fairy
Tooth fairies need training too. Did you know this is how they train during an apprenticeship? This is an acrylic painting later digitized into an album cover.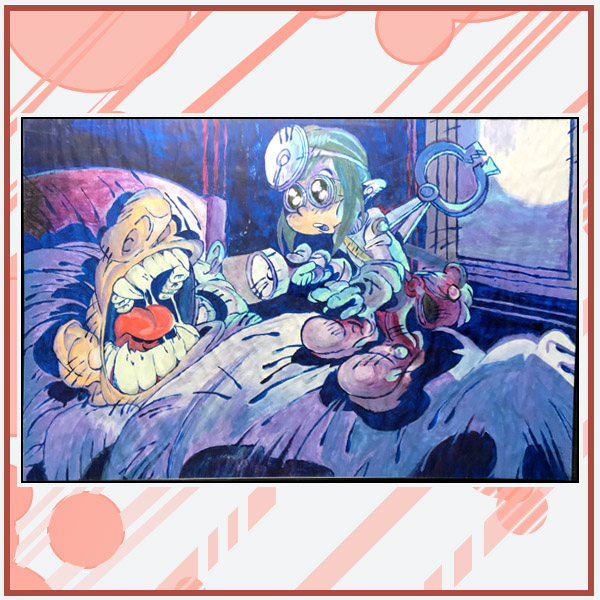 Miss Bellum
Acrylic painting of Sara Bellum from The Powerpuff Girls on 24 by 36 eon board. I allowed more creative license with color to make the ware pop a bit more.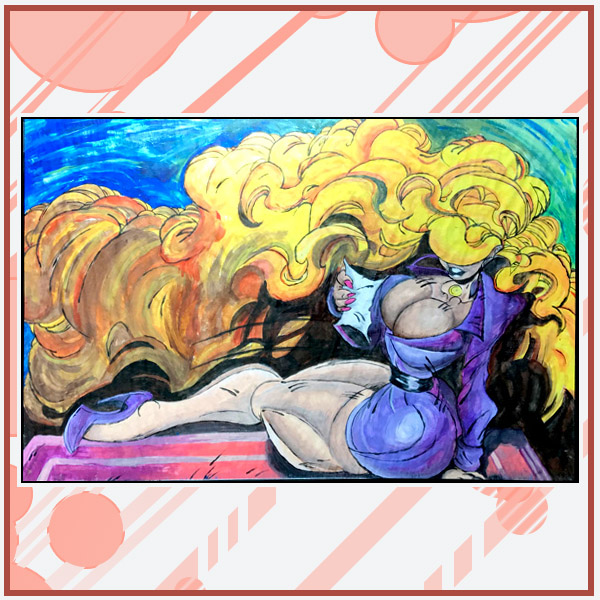 Dungeons and Dragons
Saturday morning cartoons were totally out the door with their action packed nature. D&D was no exception. Unfortunately the series was cancelled likely because it offended the wrong mommy group. This pinup was commissioned for the fanon "Requiem" script that was meant to air.
Sedusa [Remake]
Her evil hair is slapping someone butt's out of camera. Perhaps the only female of the species that enjoys unruly hair. The original works is by 14-bis, this is my acrylic rendition of it.
Redneck Rampage
Leonard and Bubba, from the old computer game, Redneck Rampage, a fun first person shooter. I never saw so many toilets in one game!
Queen Chrysalis [Remake]
Played around with her until she became a creepy, demonic fairy horse queen! The original works is by Dragonbeak, this is my acrylic rendition of it.
Bart & Homer Simpson
Homer strangling Bart... No matter how many times I watched this scene, still I laugh when I see it.
Little Red Riding Hood
Acrylic hand painting of my favorite girl.
Book Cover Concept
Just another fun pic. The girl who cried... Something really bad! Being stung by a bee, or any other insect, is never something that allows much dignity.
Genie
Zoltar is the man behind your favorite fortune telling machine. This is just weird.
Herculoids Inks and Flats
Another great action packed Saturday morning cartoon in the 70's.
Ghost Rider: Inks Only
Johnny Blaze, a.k.a. Ghost Rider inks with his signature chain and Hell Cycle. The amount of detail that was needed here called for an oversized canvas of 24 by 36 inches. Needless to say, it took a while to complete.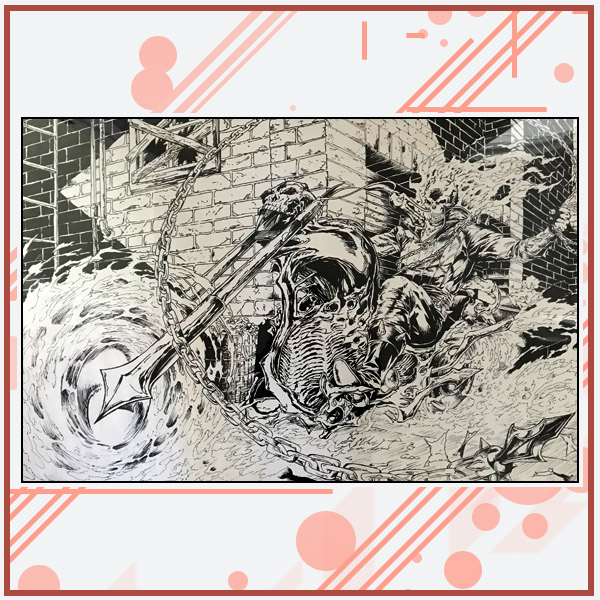 Dora The Explorer
When the live action film, Dora and the Lost City of Gold was announced, I felt the call to rebrand Dora given the fact that she is one of the most hated characters ever created.
Little Red Riding Hood
Charity stream illustration that benefited the Wounded Warrior Project. I was one of 8 (I think) artists asked to participate in a day of illustrating lewd goods geared toward frustrating extreme feminists and to aid good causes. We often gather to stream over the web to a live audience.